Planning & Guided Surgery
Discover our planning & guided surgery solutions!
TBR Group brings you all its expertise through the creation of a planning panel for your implant cases. These 3 complementary surgery kits allow you to ensure a predictability of the position of your implants, guided by the desired prosthetic result.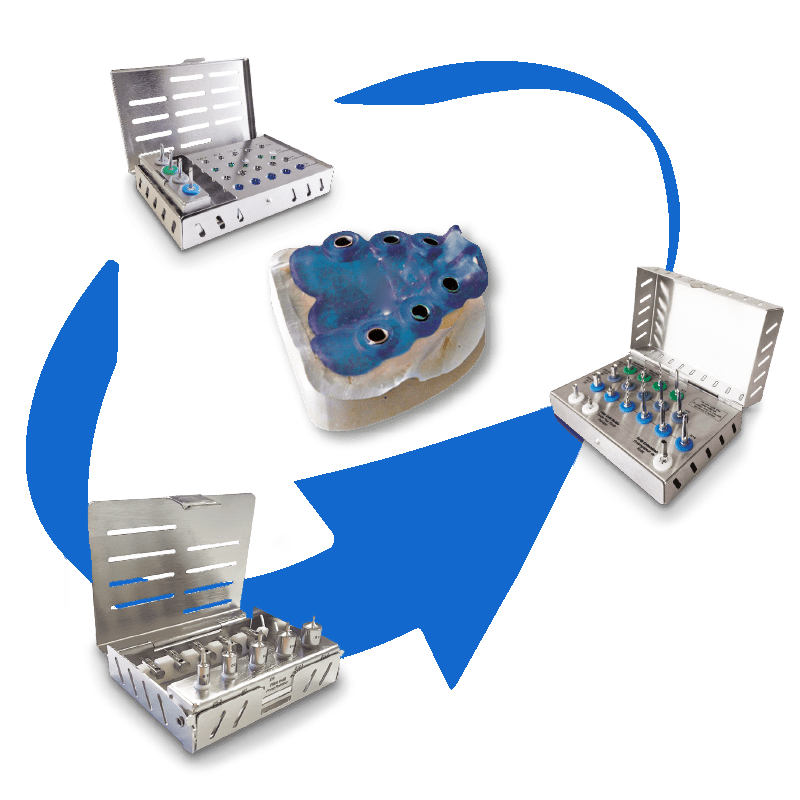 Compatible with TBR connections

Compatible with TBR implant ranges
Exact prediction of the final implant position and prosthetic result
Compact and ergonomic systems
Exceptional precision limiting manual errors
Reduced chair time and number of patient visits for greater comfort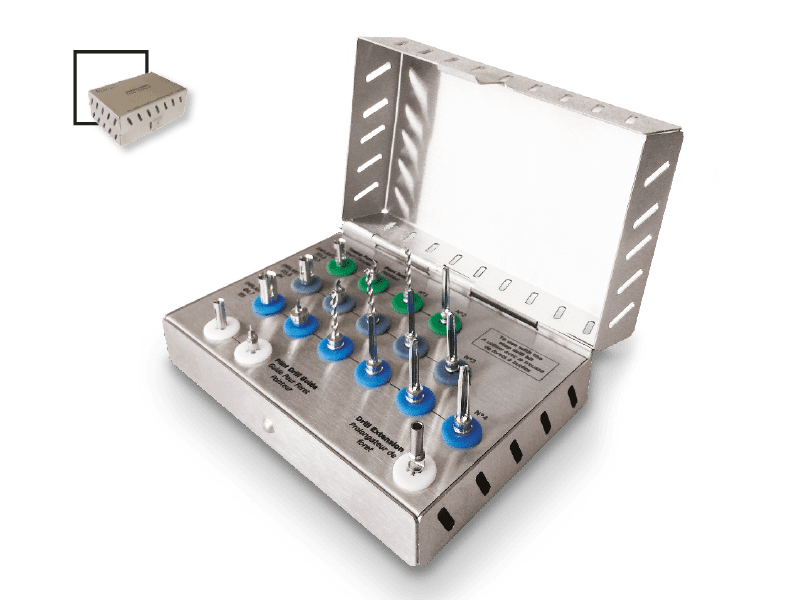 Planning & Guided Surgery
The surgical guide kit guarantees precise drilling of the alveoli by pre-positioning the implant axis according to a predefined treatment plan via a digital impression or plaster model.
Planning & Guided Surgery
In addition to your surgical kit for implants with octagonal connection or implants with Morse taper connection, you now have a kit with 4 drills and 20 removable stops.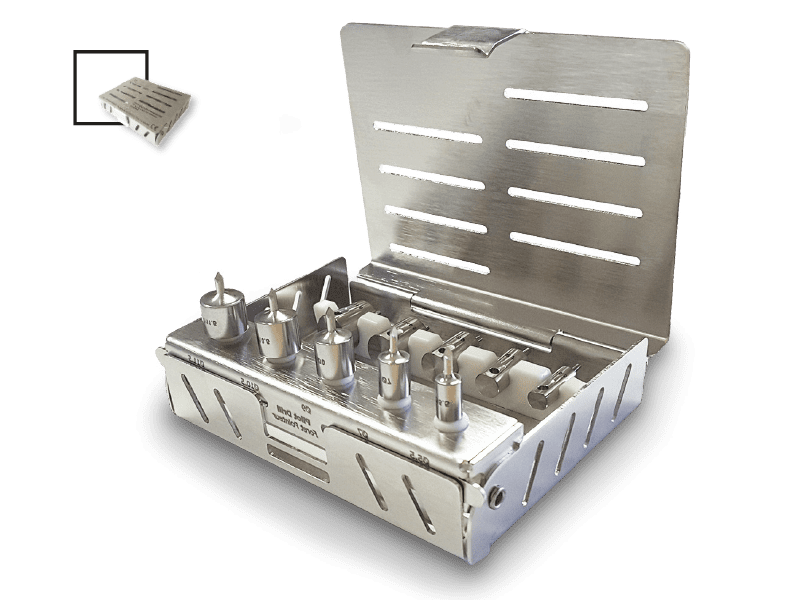 Planning & Guided Surgery
The prosthetic spacer guide kit allows you to center your drilling thanks to guides that simulate the mesio-distal crowding of future prosthetic crowns. It consists of pointer drills that guide the drilling during implant site preparation and spacer drills, used in cases of adjacent implant placement, which replace the pointers after drilling.