Synthetic bone substitute for dental applications
GRAFTEK NEO is a 100% synthetic bone substitute composed of hydroxyapatite and beta-tricalcium phosphate.
This bone substitute is available in granule form: GRAFTEK NEO and in different granulometries as well as in injectable form: GRAFTEK NEO PUTTY. This makes it possible to respond to all your clinical cases.
Take advantage of the performance and safety of these products!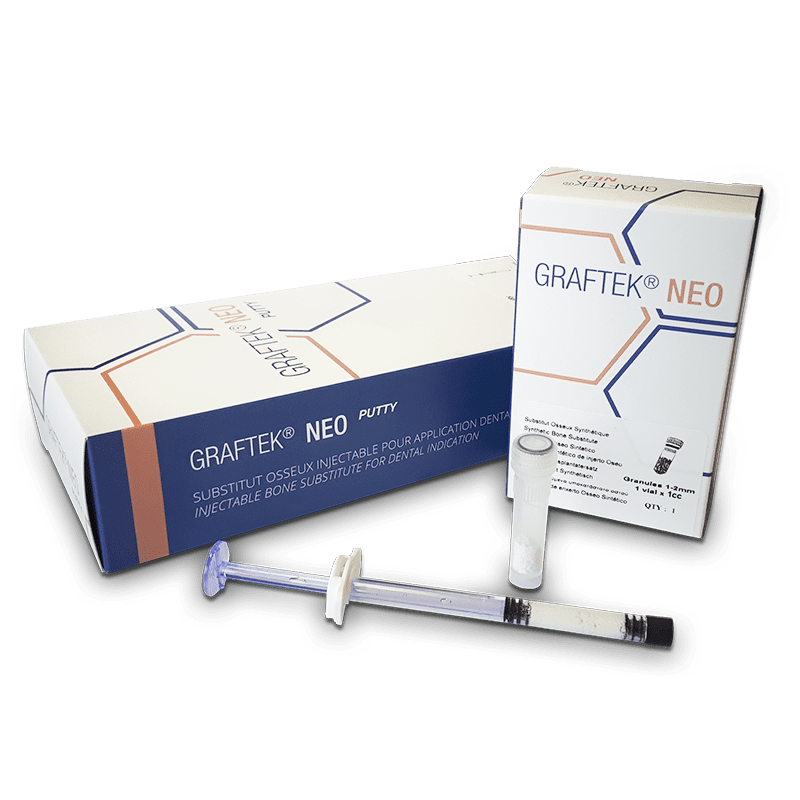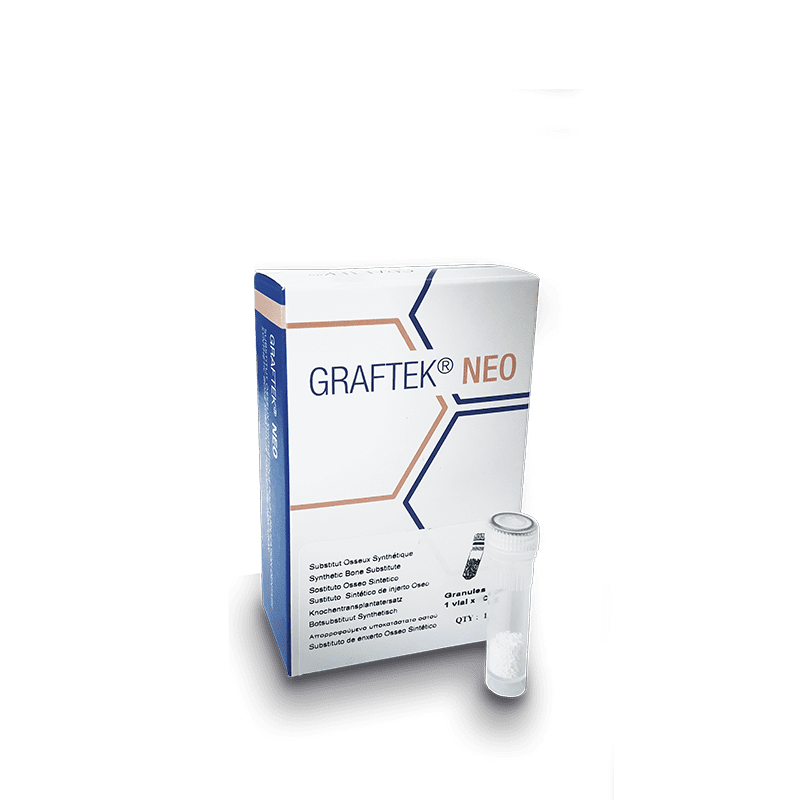 Graftek NEO
- Graftek Neo is a synthetic bone substitute composed of 60% hydroxyapatite (HA) and 40% tricalcium beta phosphate (β-TCP). - Ideally, any biocompatible synthetic material used to replace or augment a graft material should integrate with the surrounding bone tissue and ultimately be replaced with healthy new bone, as seen with an autologous graft. - Graftek Neo is a biphasic calcium phosphate with a unique structure, micro and macroporous, which resembles the architecture of natural human bone. - Soluble and resorbable, it gradually dissolves in the body, helping bone formation through the release of calcium and phosphate ions. Over time, the porous structure is completely infiltrated and replaced by healthy, viable bone.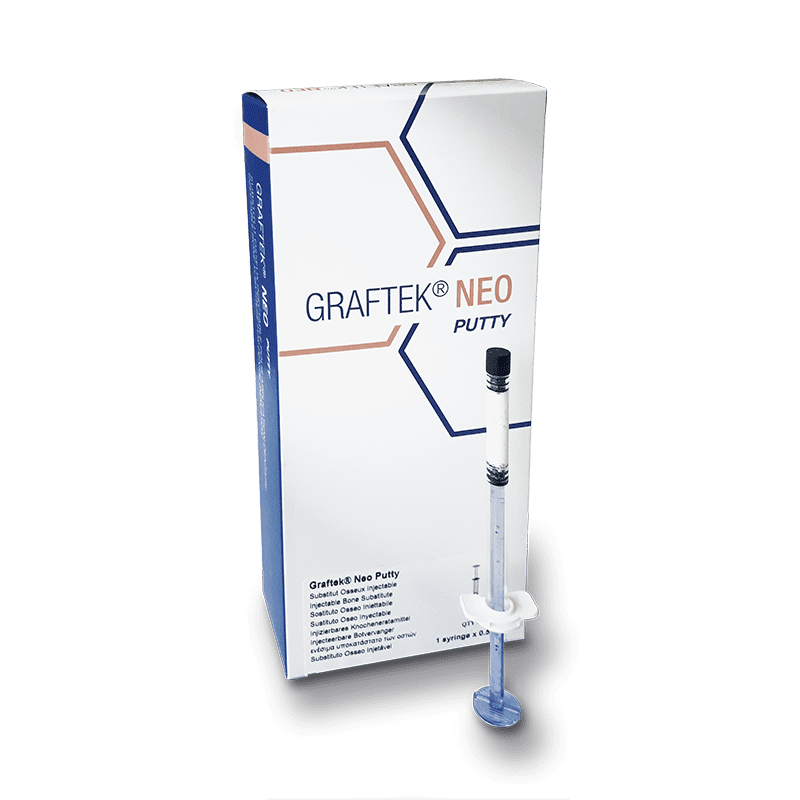 Graftek NEO PUTTY
- Graftek Neo Putty is an injectable synthetic bone substitute. - It is an innovative and malleable solution for bone regeneration. It is composed of a mixture of two-phase calcium phosphate granules (consisting of 60% HydroxyApatite (HA) and 40% tricalcium beta phosphate (βTCP)) and a hydrogel. - Developed to improve the malleability of the product during procedures, Graftek Neo Putty is adaptable to all forms of bone filling sites. - Graftek Neo Putty preserves the initial shape of the site and the bone volume. It is progressively resorbed in a few months and replaced by a vitalized and structured bone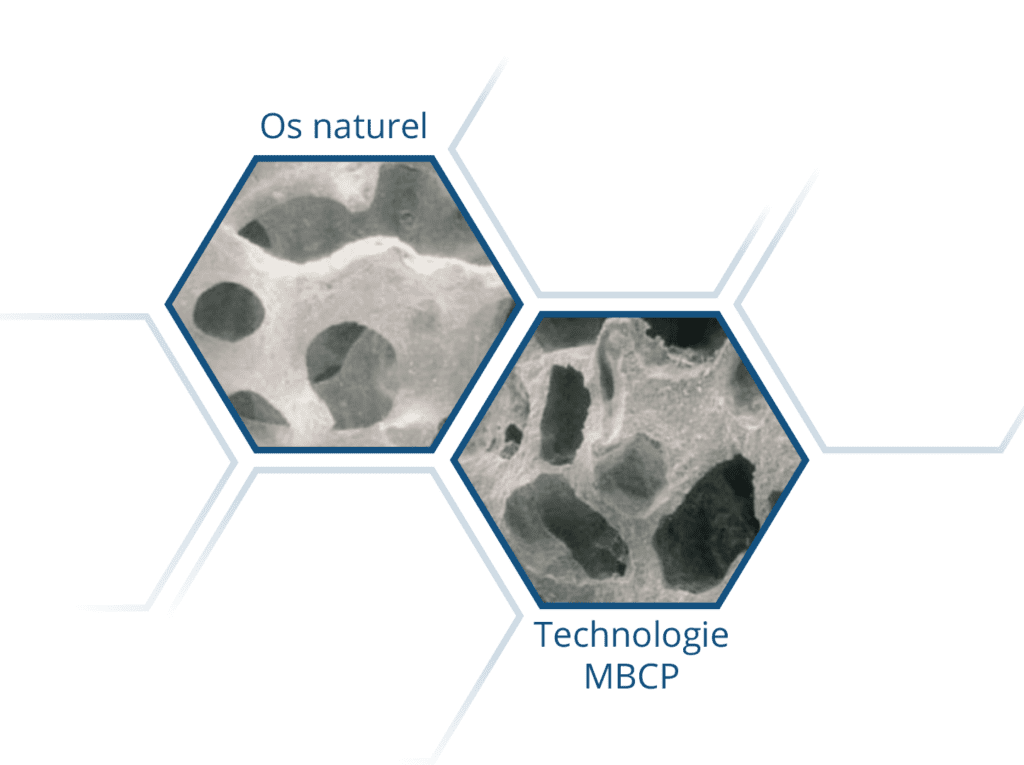 The essence of MBCP Technology: MBCP: Micro/Macroporous Biphasic Calcium Phosphate