Implant-supported prostheses
A prosthetic solution for each of your cases
1st stage of implant treatment : the prosthetic project design will provide the specifications for the implant rehabilitation. The aim is to restore function and an esthetic result compatible with the patient's expectations.
Communication between the different actors of the treatment (practitioner, prosthesis laboratory, correspondent) is essential to achieve the desired objective. What type of prosthesis will the restoration be oriented towards? Whatever your choices, whatever the case to be treated, TBR offers you a most complete range of prosthetic parts.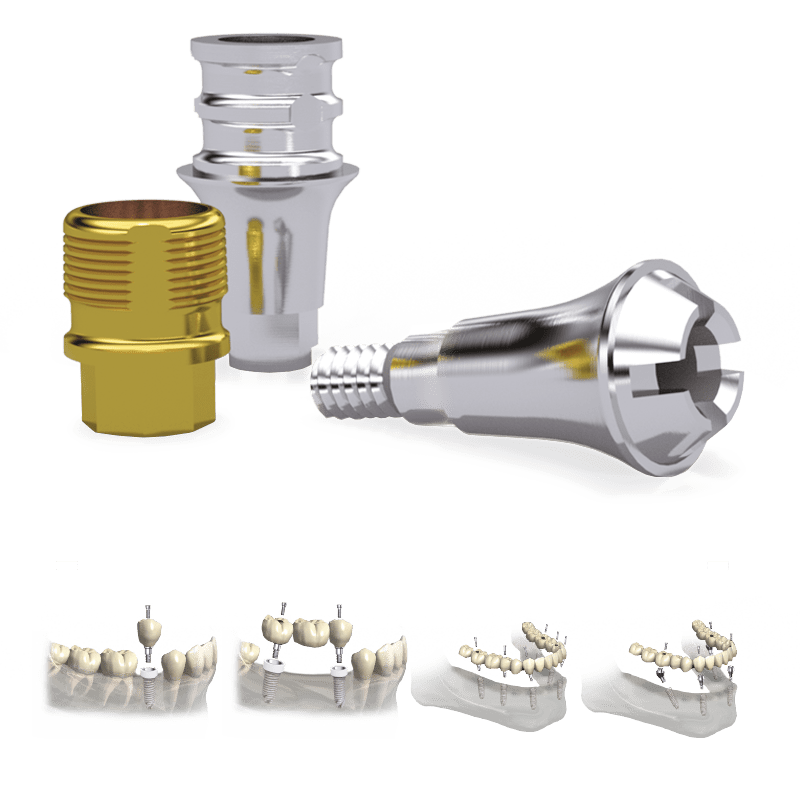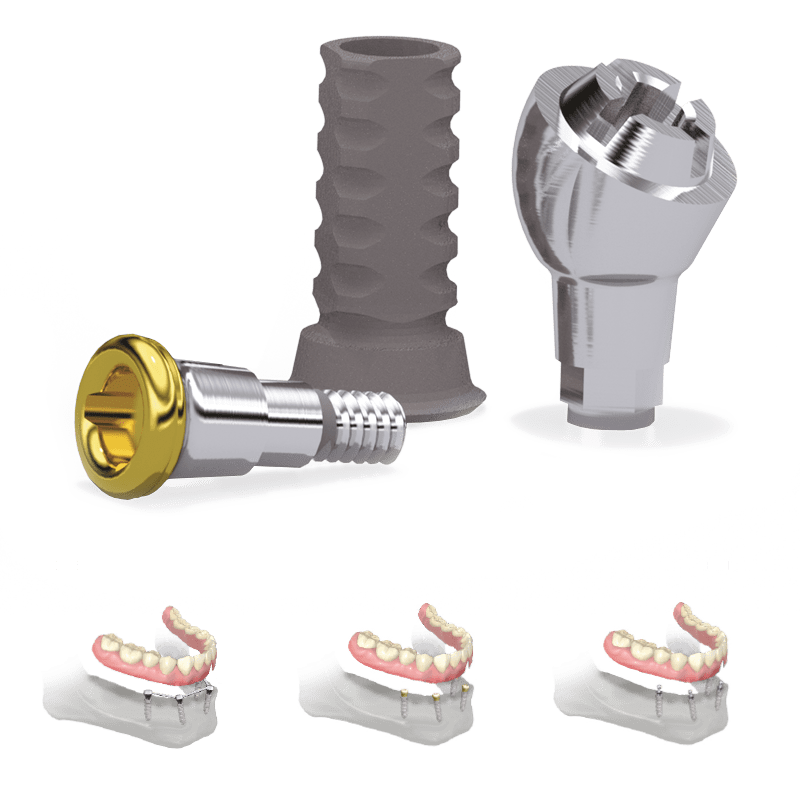 Prosthesis on Tissue Level Implants
The management of your stocks is improved by a versatile and optimized prosthetic product panel.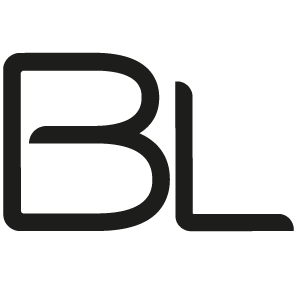 Prosthesis on Bone Level Implants
The perfect abutment/implant fit in platform switching frees up new biological space for improved tissue stability.
Technological comfort
98.6%* success rate Pure Titanium and Y-TZP Zirconia Suitable for all prosthetic solutions
Screw-retained prosthesis
Non-Rotational or Rotational
overflow ring with castable sheath Castable Abutment – Straight or angulated multi-unit abutment
Removable prosthesis
Equator abutment Locator abutment
CAD/CAM Prosthesis
Non-rotational Ti-base / connection base Rotational Ti-base / connection base CEREC®-compatible Ti-base Multi-Unit Abutment Sheath